As previously said, Bernie Ecclestone loves those dollar dollar bills, y'all. You would think that no one in Formula 1 managed to make Mr. E lose money, but that's not true!
Let's take a trip down memory lane. Before becoming the FOCA head honcho and the soon-to-be former Formula 1 moneyman, Ecclestone was just a humble team principal at the dawn of the seventies. But during his first two seasons running things at Brabham, Bernie didn't win anything. His cars only stood out because of their sponsor-free immaculate white dress.
CASINO ROYALE
The tables finally turn as soon as the 1974 season starts. Behind the wheel of the gorgeous BT44, Carlos Reutemann makes the crowd go wild on the Buenos Aires circuit. The Argentine driver is on his way to win but he runs out of fuel in the final laps!
Reutemann maintains his Olympic form in South Africa, round three of the calendar. He clocks the fourth fastest time of qualifying, the Brabham driver has a shot to win. But before the race start, the F1 Circus takes a break at the Kyalami Ranch…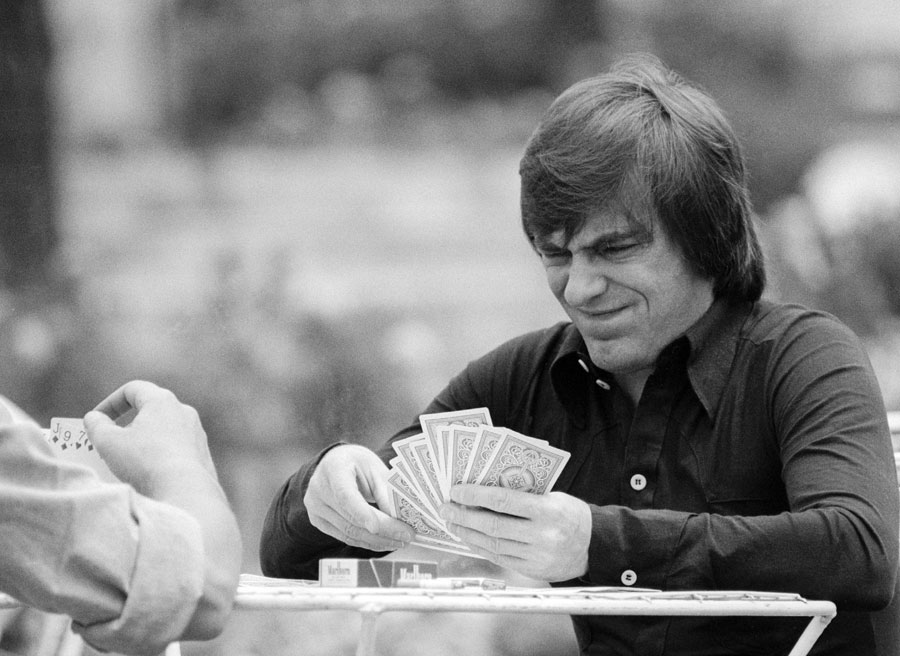 Rather than going for a dip in the pool or perfecting his tanning, Bernie Ecclestone plays poker with Texaco representative John Goossens. You'd think that they were playing for a fistful of dollars. Don't make me laugh! Both agree to bet on something way more interesting: a sponsorship deal!
The thing goes like this. If Bernie wins, Texaco will give him $3,000 to sponsor both Brabhams for the race. But if Goossens wins, Texaco stickers will be placed for free!
If it wasn't for a weak hand or Goossens calling his bluff whilst hiding an ace of spades is his cargo shorts, well Bernie would've won, that's for sure. Ecclestone loses his bet and the Brit has to make room (that wasn't very difficult) for Texaco. The legend says that was the first and only time someone saw Bernie crying, as he didn't receive a single penny in return.
And the luck of the American oil company doesn't stop there. On Saturday (race day in South Africa), Reutemann crushes the competition and wins for the first time in Formula 1. It is also the first success of Ecclestone as a team manager and a great ad for Texaco…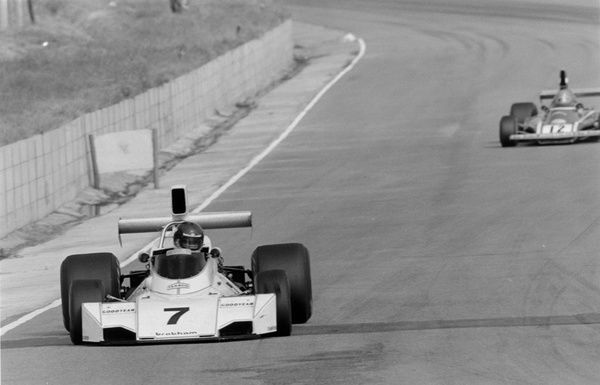 ---
Why don't you clock the fastest lap on Formule moy1 Facebook page and Twitter account? You won't miss new articles when they (eventually) drop!