With Formule moy1, enjoy an exceptional adventure within the Montjuic park, a former temporary Formula 1 circuit that made driving around Monaco look like a piece of cake.

Pronounce it Montjuic, Montjuic or even Montjuic if you feel like it, one thing stays the same. The track's good, so good that it's one of the best racetracks ever built.
STORYTIME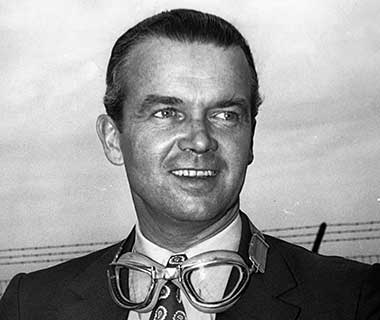 Nestled on the hill bearing the very same name, Montjuic was fathered by Rudi Caracciola. The German ace went to Barcelona during a trip. While he was strolling around the 1929 Expo park, he said to himself:
"Well, paint me green and call me a cucumber, this is the perfect place to race cars."
Needless to say he loved it.
Caracciola talks about it to a guy, who talks about it to another guy, who talks about it to the Penya Rhin, the Automobile Club of Barcelona. And the organisation sketches a 2.35-mile-long course around Palau Nacional, Poble Espanyol, Plaça d'Espanya, Estadi Olímpic, Teatre Grec and Palau de l'Agricultura. Buildings that are so beautiful they speak directly to your soul.
And three years after the very first Grand Prix de Monaco, the green flag is waved in Montjuic. From 1932 to 1975, drivers – and legends – such as Nuvolari, Caracciola, Rosemeyer, Wimille, Clark, Stewart, Fittipaldi, Lauda and even Vittorio Brambilla race there.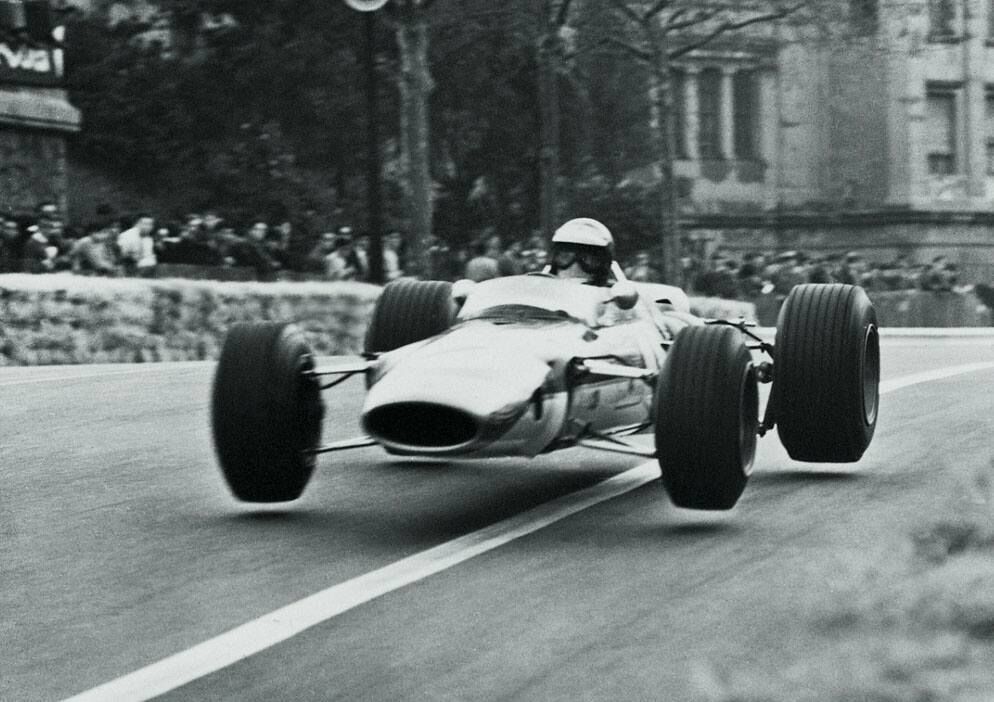 AN OH-SO LOVELY CIRCUIT
The magic that lies in the heart of Montjuic is very simple to understand. Take a narrow circuit like Monaco, add a teaspoon of 100 meters of elevation change and Indy-flavoured banked corners. Not bad, innit? Now, just add a bump. Yeah, you know, the kind of bump that makes the car take off. Place it around the fastest part of the circuit… 150 meters before the slowest part! 

You had to have big cojones to race over there. 44 years after the last Spanish Grand Prix held in Montjuic, we went to the circuit, or what's left of it. Take a look, y'all (and turn the subtitles on):
HALL OF FAME
1969
Jackie Stewart – Matra
Bruce McLaren – McLaren (two laps down)
Jean-Pierre Beltoise – Matra (three laps down)
Denny Hulme – McLaren (three laps down)
John Surtees – BRM (six laps down)
Jacky Ickx – Brabham (seven laps down)
1971
Jackie Stewart – Tyrrell
Jacky Ickx – Ferrari (3s)
Chris Amon – Matra (58s)
Pedro Rodiguez – BRM (1m 17s)
Denny Hulme – McLaren (1m 27s)
Jean-Pierre Beltoise – Matra (one lap down)
1973
Emerson Fittipaldi – Lotus
François Cevert – Tyrrell (42s)
George Follmer – Shadow (1m 13s)
Peter Revson – McLaren (one lap down)
Jean-Pierre Beltoise – BRM (one lap down)
Denny Hulme – McLaren (one lap down)
1975
75-lap race redflagged on Lap 29. Half-points awarded.
Jochen Mass – McLaren
Jacky Ickx – Lotus (1s)
Carlos Reutemann – Brabham (one lap down)
Jean-Pierre Jarier – Shadow (one lap down)
Vittorio Brambilla – March (one lap down)
Lella Lombardi – March (two laps down)
---
Why don't you clock the fastest lap on Formule moy1 Facebook page and Twitter account? You won't miss new articles when they (eventually) drop!